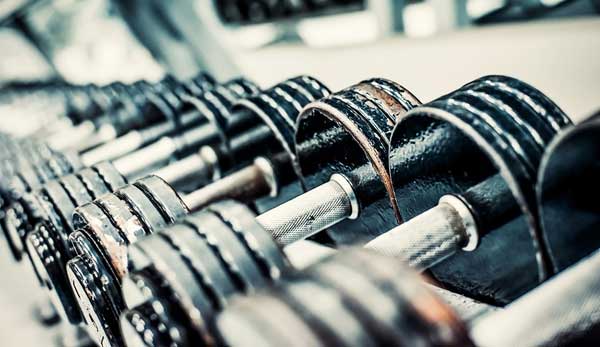 Here are just a few….
1- IMPROVES BODY COMPOSITION
You can decrease body fat levels and increase the amount of lean muscle you have. This can get you that "toned" look.
2-INCREASES METABOLISM
Muscle is an "active" tissue, meaning that it burns calories while just being there. More muscle means a higher resting metabolic rate plus more calories burned to support your muscles during activity and recovery.
3- BUILDS BONE DENSITY
By age 35 our bones can start to lose density unless we counteract the process with proper exercise. Weight bearing exercises,such as strength training, facilitate bone growth which decrease the risk of osteoporosis in both men and women.
4- OPTIMIZES HORMONE LEVELS
As we age, many of our hormone levels naturally decline. Thankfully, exercise (especially weight training) is known to keep our hormone levels from declining as rapidly. This can help us to feel more energetic, healthy and youthful.
5-IMPROVES SELF CONFIDENCE
Exercise makes you feel strong and healthy. When you feel well, you have the confidence to know that you can handle whatever life sends your way!
https://aspirefitnessandwellness.com/wp-content/uploads/2018/01/Sports-dumbbells-in-gym-2.jpg
347
600
Lori Bernard
https://aspirefitnessandwellness.com/wp-content/uploads/2020/08/Aspire-FW_logo_website-340x200-2.png
Lori Bernard
2018-01-22 18:58:52
2018-01-23 15:54:03
If you are not including weight training in your fitness program, you are missing out on some incredible benefits.